Log Insights¶
---
Overview¶
Logs Insights is a powerful feature that leverages advanced AI capabilities to expedite the process of identifying and resolving issues. It monitors application logs, extracts any exceptions found within them, and provides an analysis of what went wrong.
Video¶
Getting Started¶
To access Logs Insights, follow the steps below:
Visit the Logs Service page.
Click on the service you want to view the insights for.
Open the CloudAEye Dashboard for the Log Service.
Click on the Insights tab.
Here, you can view the Insights table which contains information on the exceptions extracted from the application logs. You also have the ability to apply various filters and subset the Insights data.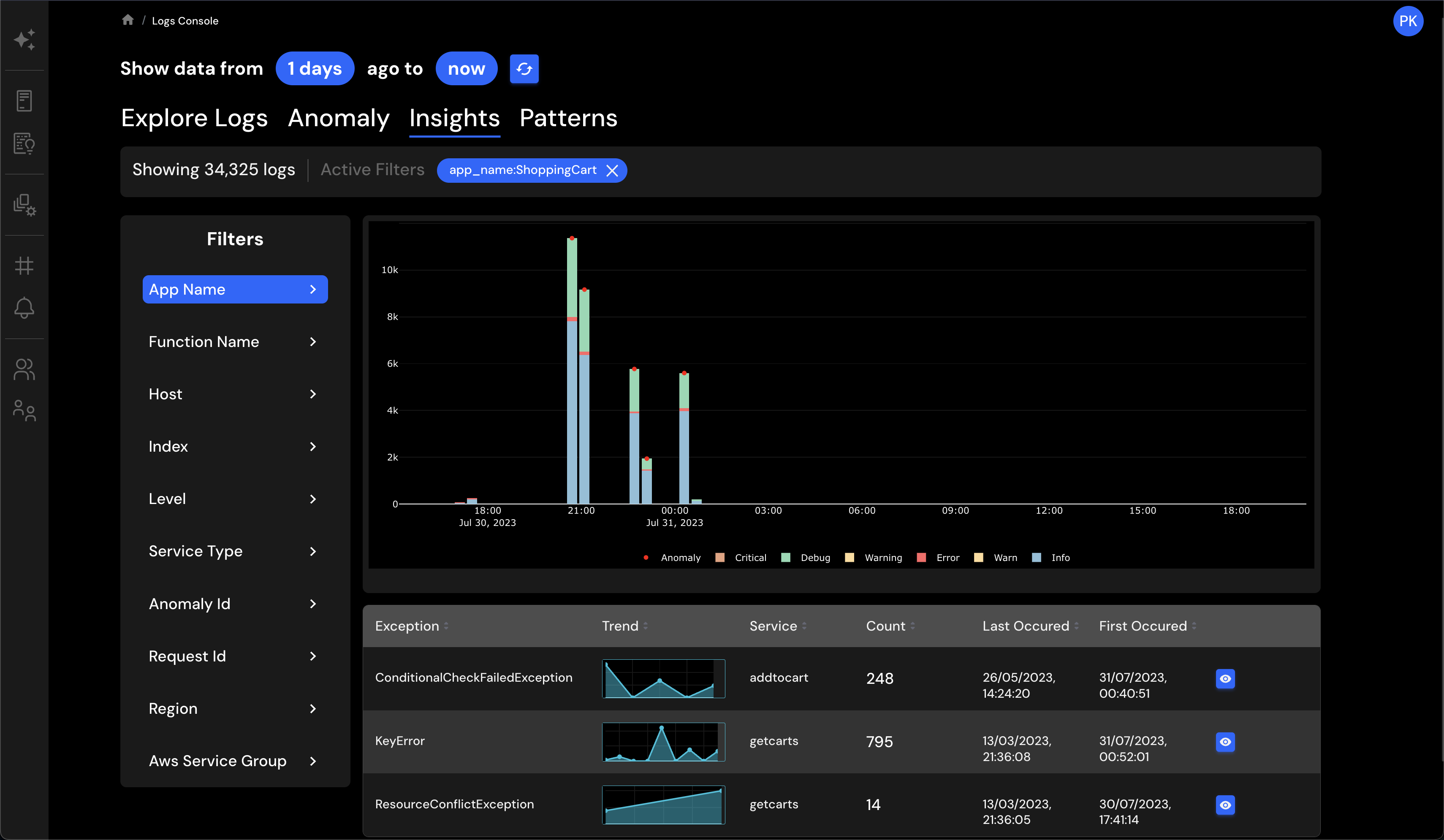 Exceptions Insights¶
The icon in the last column of the Insights table will open up a side pane, where you can view details about that exception. This will include a Summary section, briefly explaining what the exception is, and a Suggested fix section, providing solutions on fixing the error.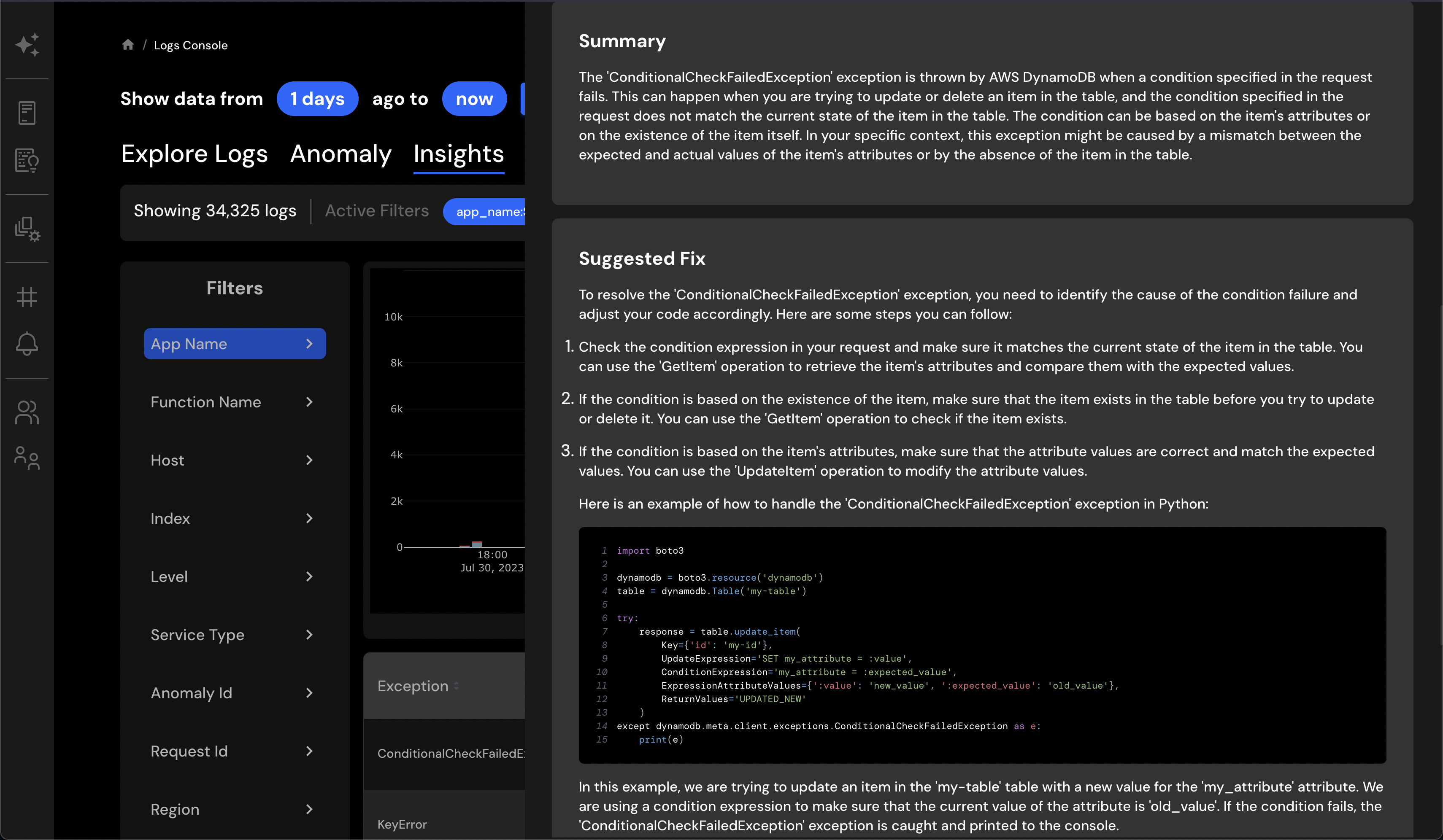 You will also find a Relevant Links section which will contain links to Stack Overflow, where the issue is discussed in various contexts.

Setting Alerts for Exceptions¶
You also have the ability to set an alert for an exception. After opening the side pane for an exception, scroll down to the bottom. There, you will find the option for adding an alert.